Sippoint: phone inside your computer
The Sippoint softphone is currently the best solution for online communication.
Call from your computer to save your costs

Low rate calls to mobile & landline phones

Instant messaging with other SIPNET users.

High-quality communication without interruption and noise. Suffice broadband Internet access.

The regular interface of the messenger. Synchronization with other products and services SIPNET.
Use Sippoint advantage
Sign up
and call one of the thousands of free cities
Instruction
Tip: use our special offers for free calls!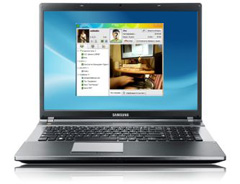 To use Sippoint REGISTER
You will need:



Web camera for video calls
Sippoint Special Features
Recording phone conversations;
"Cloud" storage of history;
Instant text messages to SIPNETusers;
Advanced personalization features more than 70 design options ("skins"), as well as custom avatars;
Functions of contact management: easy search, grouping types and expanded work with data users;
Optional secure (encrypted) conversation SRTP;
High-quality communication with

Opus

codec ;