Save on the calls from your smartphone with NetCall
Install an application to your smartphone and save on the calls to anywhere in the world. No internet and additional SIM-card is required.
Save on the calls from your smartphone

It`s as easy to call as you do it daily
with your smartphone interface.

It`s recommend for international calls
and when you`re in roaming.

Call everywhere you`ve got mobile connection.
You don`t need constant Internet access.

Your subscriber will have your number identified.
You`ll use the contact list of your smartphone.
Install free application NetCall and save on your calls even without Internet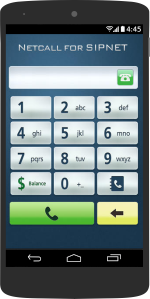 Select your smartphone`s OS
and install NetCall application from SIPNET.
Use NetCall as standard dialer
for calls by SIPNET low-cost rates.
Instruction
Download NetCall application for your mobile device.
Pass quick registration in the application.
Enter your subscriber`s number.
Wait for the incoming call.
Easy call from NetCall
Calls to any international landline and mobile numbers at low tariffs of SIPNET.
For tourist: it helps saving on roaming expenses. Local SIM-card is all you need.
You don`t need Internet access. You can use SMS to order your call.
Pay any usefull way: using your bank card(PayPall, Scrill) or e-money(Webmoney, Yandex.Money and etc.)